ASTM F2200 Requirements
The ASTM F2200 Standards Require That Automated Gates Must Have The Following, Where Applicable:
• Covers For All Exposed Rollers
• Protective Screen Mesh
• Guard Posts
• Slide Gates And The Adjacent Fence Must Not Allow A 2 1/4" Sphere To Pass Through Up 48" From The Ground
• Gates must be prevented from falling over if disconnected from the gate opener.
• Swing gates with potential entrapment zones of greater than 4" to less than 16" must be protected.
• Swing gates must not have any protrusions on the bottom of the gate.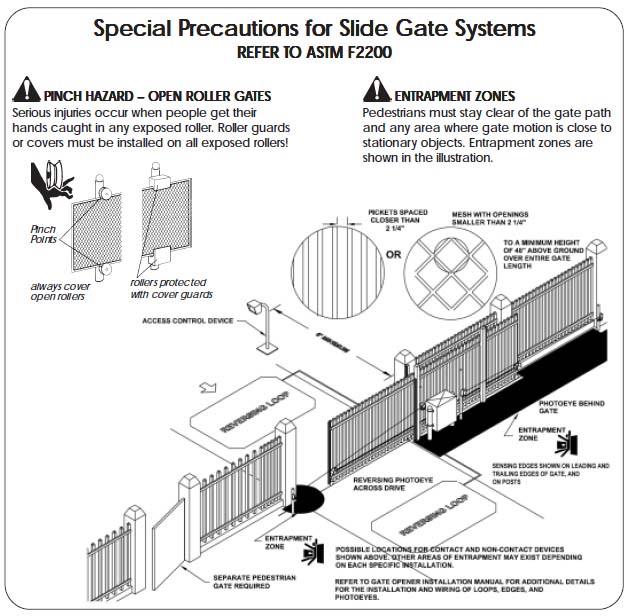 Refer to ASTM F2200 For More Information.